Please join us today by making a tax-deductible donation to the Conquer Cancer Foundation Women Who Conquer Cancer program. This is a unique opportunity to join others passionate about advancing cancer research and have an impact on cancer care for decades to come. You can make your gift to support research online at conquercancerfoundation.org/wwcc. ■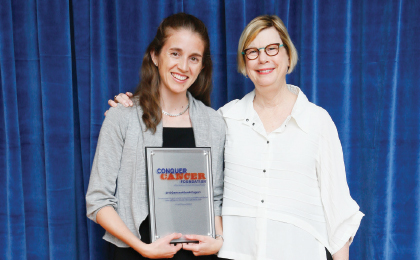 WWCC Chair Sandra M. Swain, MD, FASCO (right), with Alexandra Snyder Charon, the 2015 WWCC Young Investigator Award recipient.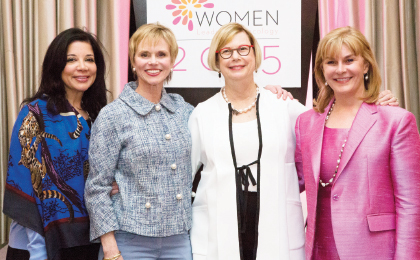 ASCO Leaders (left to right) Deanna van Gestel, Sandra J. Horning, MD, Sandra M. Swain, MD, FASCO, and Julie M. Vose, MD, MBA, ­FASCO.