The Outlook on Cancer Research in This Era of Leaner Federal Funding
A Conversation With Douglas R. Lowy, MD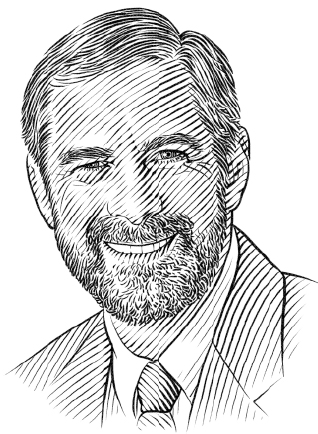 Douglas R. Lowy, MD
"The NCI continues to fund a wide range of outstanding research, from basic to applied…. Five billion dollars is still a significant amount of money, and if spent wisely, it can fund significant research."

—Douglas R. Lowy, MD
In the March 1, 2014, issue of The ASCO Post we talked with Francis S. Collins, MD, PhD, Director of the National Institutes of Health (NIH), about the future of biomedical research at the NIH during this time of constrained federal funding. We continue that conversation here with our interview of Douglas R. Lowy, MD, Deputy Director of the National Cancer Institute (NCI).
Earlier this year, the U.S. Congress passed the FY2014 appropriations bill, which increased the NIH budget by $1 billion, including $4.923 billion for the NCI. However, the new budget does not restore NIH funding to presequester spending levels. In addition, the budget represents $3 billion, or about 10%, less purchasing power in current dollars compared to FY2007.
The ASCO Post talked with Dr. Lowy about how the new budget will impact cancer research at the NCI.
Impact of Sequestration
How will cancer research have to be prioritized to meet current budget limitations, and what research will have to be eliminated or never launched?
We will try to fund the most meritorious research and be responsible stewards of appropriated funds. Of necessity, we will fund less research.
NCI's FY2014 budget is a bit under $5 billion a year, which is the largest single funding amount for any institute at NIH. This is a substantial amount of money and NCI will focus on using it to fund the very best science. We are trimming some programs, and looking for and launching new efforts, including the RAS project [a $10 million per year program to find therapies for patients with RAS mutations], to find drugs to target a family of mutated proteins that could be an Achilles' heel of many tumor types.
Also, in 2012 to 2013 the NCI went to great lengths to maintain the number of grants we fund.
Future of Cancer Research
Is the NIH experiencing a loss in cancer researchers?
There are plenty of people doing cancer research. However, some excellent researchers may be dropping out of the system due to low success rates. In addition, those low success rates in cancer research risk having the best young people taking their talents to other areas.
What are you optimistic about in terms of NCI-sponsored research?
The NCI continues to fund a wide range of outstanding research, from basic to applied. NCI-supported investigators have made great strides in the past, and this progress will continue. Five billion dollars is still a significant amount of money, and if spent wisely, it can fund significant research. ■
Disclosure: Dr. Lowy reported no potential conflicts of interest.
Dr. Lowy is Deputy Director of the National ­Cancer Institute.
Disclaimer: This commentary represents the views of the author and may not necessarily reflect the views of ASCO.
---